Independent Nurse
Independent Nurse is the essential magazine for primary care and community nursing. Every month it delivers evidence-based clinical articles that focus on real life medicine and the specific needs of frontline primary care nurses, and non-clinical, practical resources to enhance nurses' professional development and support them in their expanding roles. It also publishes unbiased analysis of the latest clinical and political news, with authoritative comment from leading figures in the health service.

Subscribe today for:
Comprehensive coverage of key news stories
Effective diagnosis, treatment and prescribing advice
Guidance on employment, career progression and education
Professional resources to support nurses in daily practice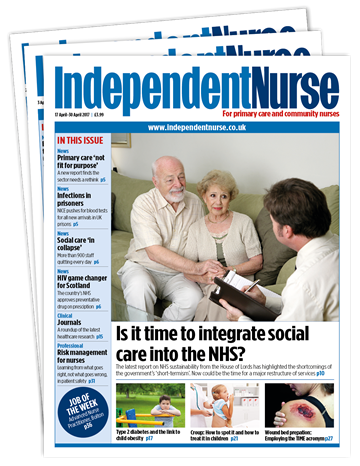 Latest print issues
CPD Launchpad access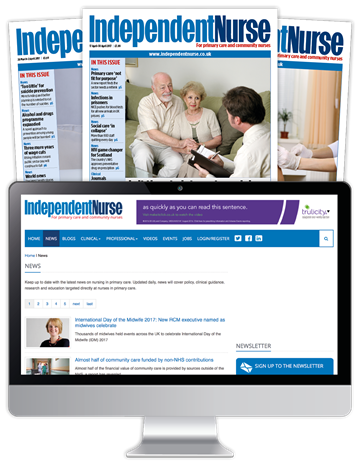 Latest print issues
Online archive since 2005
CPD Launchpad access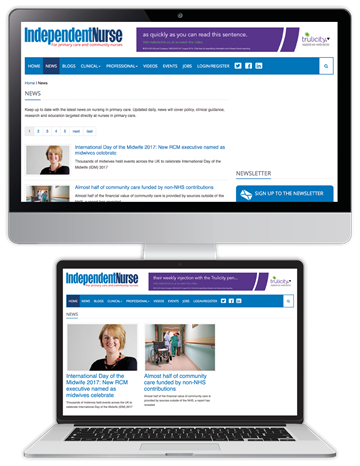 Online archive since 2005
CPD Launchpad access
Money-back guarantee. If – for whatever reason – you are not happy with the first issue you receive, our 30 day money-back guarantee means we will offer you a full refund, so you have nothing to lose. The first issue will be yours to keep.
Institutional subscriptions. Click here for information regarding our institutional rates for universities and private or public companies.