Land mobile
Land Mobile is the only monthly publication exclusively dedicated to wireless communications for businesses. Launched in 1993, this leading industry title provides practical advice, expert opinion and commentary and insightful, informative, truly authoritative editorial. It covers PMR to 5G and from short-range devices to wireless broadband. Land Mobile is unrivalled both in frequency of publication and in distribution. It is universally acknowledged as the leading source on enterprise radio communications, reflecting the ever-changing nature of the wireless industry in a topical and informative way.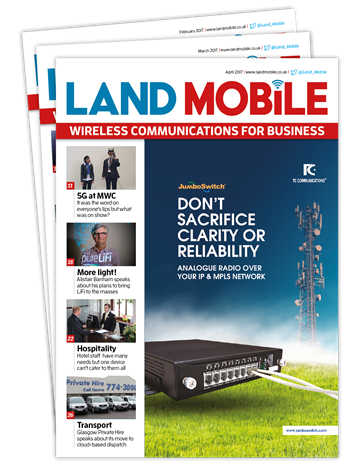 Latest issues of Land Mobile
Latest issues of Land Mobile
Latest issues of TETRA Today
Money-back guarantee. If – for whatever reason – you are not happy with the first issue you receive, our 30 day money-back guarantee means we will offer you a full refund, so you have nothing to lose. The first issue will be yours to keep.
Institutional subscriptions. Click here for information regarding our institutional rates for universities and private or public companies.