Journal of Paramedic Practice
Journal of Paramedic Practice (JPP) is the only monthly peer-reviewed journal dedicated to professional development and best practice in emergency care. It provides paramedics with evidence-based, clinical and practical information, so that they can enhance their knowledge in important areas of practice, and ultimately become more confident and capable emergency professionals.

Subscribing will enable you to:
Stay ahead of your CPD requirements with an online programme of 12 reflective CPD modules
Enhance your understanding of key clinical topics relevant to paramedics
Improve your professional skills with practical guidance from experienced practitioners
The editor says:
"Every issue of JPP includes a mix of clinical articles and professional guidance, to deliver practical and accessible support for paramedics who want to improve their skills in practice. The journal is designed with readers' continuing professional development in mind, as we are committed to providing paramedics with the tools and information they need to reach their full potential."
Aysha Mendes
Editor, Journal of Paramedic Practice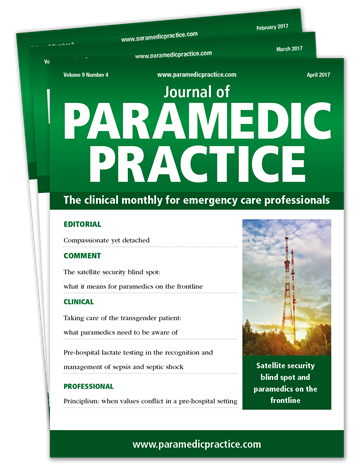 Latest print issues
Personal learning log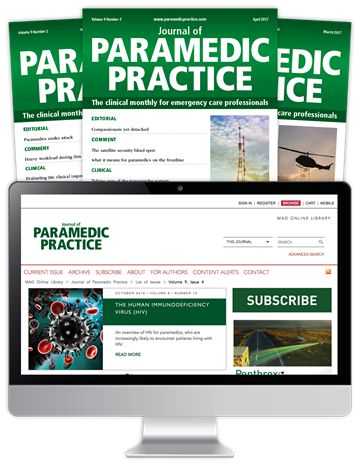 Latest print issues
Online archive since 2009
Reflective CPD modules
Online archive since 2009
Reflective CPD modules
Money-back guarantee. If – for whatever reason – you are not happy with the first issue you receive, our 30 day money-back guarantee means we will offer you a full refund, so you have nothing to lose. The first issue will be yours to keep.
Institutional subscriptions. Click here for information regarding our institutional rates for universities and private or public companies.