UK-VET Equine
UK-VET Equine is the peer-reviewed journal providing practical, evidence-based information for equine vets. Supported by a panel of experts, the journal addresses all aspects of equine practice, to maintain vets' clinical knowledge. It also helps practitioners stay ahead of their CPD requirements through an online CPD programme, making it an essential reference tool for your daily work.
Subscribing will enable you to:
Stay up-to-date with current thinking and best practice in veterinary medicine
Enhance your knowledge and understanding of key clinical topics
Achieve your mandatory requirement of 35 hours' documented CPD per year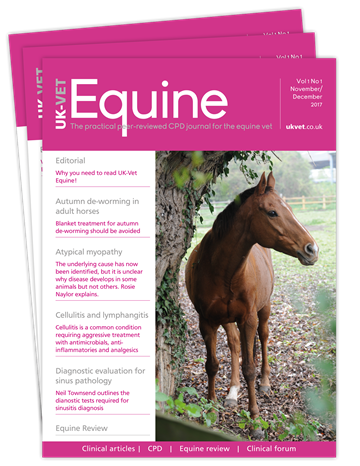 Latest Print Issues
Online CPD modules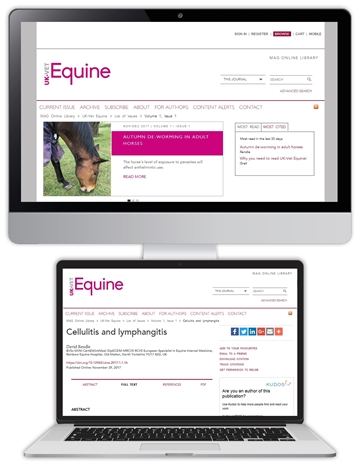 Online archive access
6 peer-reviewed CPD modules per year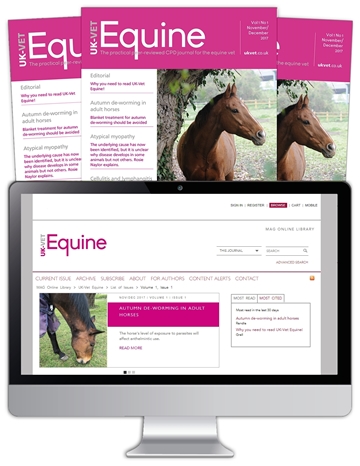 Bi-monthly print issues
Online archive access
Peer-reviewed CPD modules
Money-back guarantee. If – for whatever reason – you are not happy with the first issue you receive, our 30 day money-back guarantee means we will offer you a full refund, so you have nothing to lose. The first issue will be yours to keep.
Institutional subscriptions. Click here for information regarding our institutional rates for universities and private or public companies.