Primary Teacher Update
Primary Teacher Update – supporting primary teachers and the wider primary workforce in their day-to-day work and careers. It provides the latest pedagogy and thinking from the classroom, with practical suggestions to help teachers apply this in the primary school environment.
Primary Teacher Update will:
Help you deliver best primary teaching practice
Provide you with ideas and lesson material
Inspire an enthusiasm for learning within your setting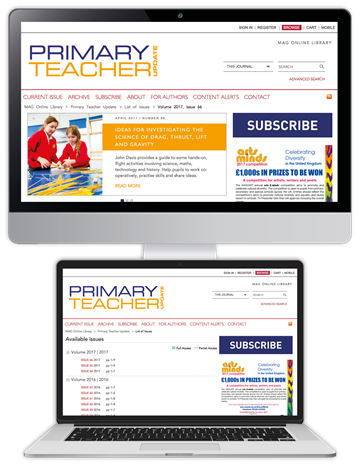 Latest articles online
Online archive of 2,000 articles
Money-back guarantee. If – for whatever reason – you are not happy with the first issue you receive, our 30 day money-back guarantee means we will offer you a full refund, so you have nothing to lose. The first issue will be yours to keep.
Institutional subscriptions. Click here for information regarding our institutional rates for universities and private or public companies.