Carriage Driving: June 2018 Offer
Claim 20% off when you subscribe to Carriage Driving today
For more than thirty years Carriage Driving has remained the only monthly magazine dedicated entirely to sport and recreation with the harness horse – trusted, respected and loved throughout the whole of the international driving community. We focus on carriage driving across the world and have regular history features, where we look back at the traditions of our sport and how it influences the driving we see today

With our in-depth features, insightful articles and stunning photography, we are the perfect companion for every driving enthusiast, whatever their driving interests may be.

With this special offer, you'll receive a 20% saving on any of our three great subscription package options from only £12.80.

Choose your preferred subscription package below, and enter promo code CDR518 at the checkout to receive 20% off!
This offer expires July 31, 2018.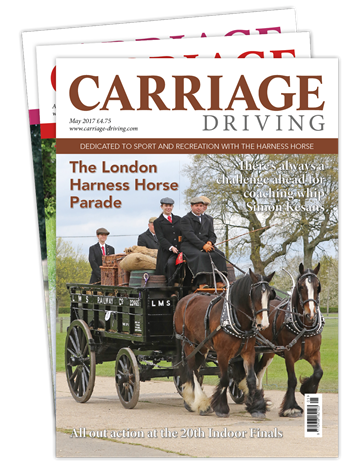 Latest print issues
Free annual calendar
Delivered to your door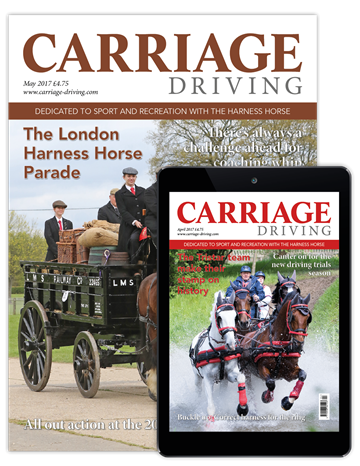 Latest print issues
Latest digital issues
Digital archive since 2014
Free annual calendar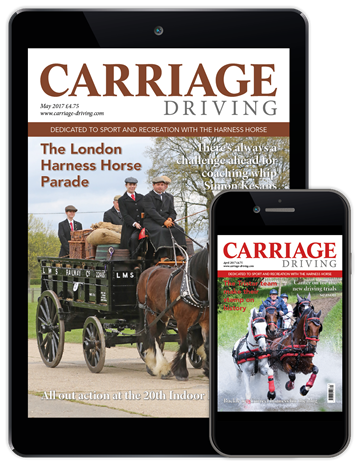 Latest digital issues
Digital archive since 2014
Money-back guarantee. If – for whatever reason – you are not happy with the first issue you receive, our 30 day money-back guarantee means we will offer you a full refund, so you have nothing to lose. The first issue will be yours to keep.
Institutional subscriptions. Click here for information regarding our institutional rates for universities and private or public companies.